Welkom bij
ICT-Advies van Uden
Startup for coding-events for children in the Netherldands.
(Events powered by Azure Visual Studio & Azure Vm's.)
Page must still be redesigned.
Digital education is a very important step for The Netherlands. To get the message across, two events are organized on March 6th: One hour of code aimed at children and VHTO DigiVita for girls.
Being able to write computer programs is a key skill for future entrepreneurs, according to Neelie Kroes in her speech at Startupbootcamp demo day. It is therefore not surprising that StartupDelta is supporting One Hour of Coding. "We strive to make programming and/or coding be part of the curriculum from all Dutch primary schools." wrote Kim van der Veer, member of StartupDelta.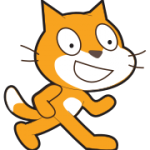 One Hour of Coding starts ambitiously, by having 3000 children learn coding at the same time. The event takes place on March 6th in Museum Nemo in Amsterdam and is opened by vice-mayor of Amsterdam Kajsa Ollongren. The goal of this event is to have 3.000 children coding at the same time, spread over 100 primary schools. They will be using the programming language scratch, a language designed by MIT for computer programming education. The event at NEMO is press- and invitation only.
The event is part of a bigger plan to improve digital education. One of the challenges is also teaching the teachers: since programming is not part of the standard primary school curriculum, many primary school teachers lack coding skills themselves. CodeUur is therefore working with several Dutch primary teacher students to give all future teachers a crash course into programming.
Another challenge is the availability of computer equipment at schools: some schools have the equipment they need, others do not. There are some discussions to organize in kind sponsorships from corporates: computers not good enough for corporates would be made available for schools. For the short term, CodeUur has developed an offline teaching kit, that helps children learn the concept of coding without computers.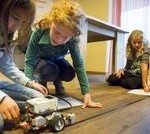 A final challenge relevant for both entrepreneurship and coding is gender bias: while there are many successful examples of women entrepreneurs, most startup entrepreneurs and especially CTOs are men. This means a lot of talent remains unused. The conference 'meisjes and vrouwen in ICT' (women and girls in IT) hopes to address this issue by encouraging women to code. The event also takes place on March 6th, in Pakhuis de Zwijger. You can find information about the main conference at the VHTO website. They also have their own coding program for girls, called DigiVita Code Events.
Primary schools can sign up for hour of coding and subsequent activities at the codeUur website. Besides schools, the organization is also looking for people volunteering to teach coding.